Louisa Kolega
Founder of Lunge Yoga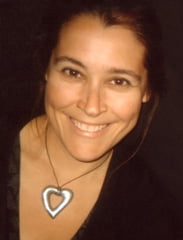 Louisa teaches Lunge Japanese Yoga to help people bring a healthy balance into their lives.
She first started her personal yoga practice over eighteen years ago when she set out to find a way to cure her chronic back ailment. At the time Louisa was working intensely as a professional architect. After achieving great success in relieving her own chronic pain and discomfort she gradually became more deeply involved in how yoga can become a positive agent for change in both a physical and mental sense.
Louisa, is a trained diagnostic yoga therapist. She obtained her initial diploma in Ryoho Therapy Yoga and enjoys the various facets of this style but has continued to deepen her understanding and wisdom of yoga over the years. Ryoho is based strongly on Oki-DO Yoga (founded by Master Masahiro Oki), which includes correction exercises for various conditions of the body. This is a holistic philosophy with innovative forms of movement that enhance the traditional approach to yoga.
Louisa is considered an expert in corrective therapeutic techniques which address an individual's body habits and make-up and may include consideration of chronic ailments and diseases. This is further enhanced by her practice of corrective Zen Shiatsu Therapy, a practice which thoroughly complements a yoga practice.
The way yoga can bring pleasure into a person's life and uplift performance is another factor that draws Louisa to her passion to teach. This is most notably demonstrated in her Yoga for Surfers courses which she conducted in Manly and the Northern Beaches for over fourteen years, a community which she connected with in a special way.
Louisa is a leading example of how yoga can be used to generate and foster a deep and constant sense of wellbeing in everyday life. All her students embrace this essential point of her nature as a wonderful gift, one which she continues to bring to many people.
The ethos of Lunge Yoga can be summed up by these words:
"A healthy and strong body, an aware and focused mind, a content and peaceful spirit."
Louisa has over 15 years of teaching experience which includes:
Tailored group sessions
Private yoga tuition
Designing personalised yoga programs
Designing, coordinating and carrying out workshops and retreats in Australia and overseas that cover yoga, meditation, shiatsu treatments, nutrition and aligned/complementary therapies
Corporate events, ranging from 2-hour workshops, half-day events, full-day events and multiple day retreats. Team building days; executive retreats and the like
Working with a diverse range of clients, from all walks of life:

Corporate professionals
Entrepreneurs
Home-makers
Athletes (or people who enjoy high level sport)
Kids/teenagers
Pregnant and new mothers with pre-natal/post natal yoga
Injury Recovery and injury prevention
Louisa has owned and run Lunge Yoga Studio in Manly, NSW for the last 12 years. Louisa also runs a number of specialized yoga initiatives:
Yoga for Surfers
Teenage Yoga
Yoga at Work
Yoga for Men
Louisa's Training and Qualifications
Ryoho Diploma (Sydney, 2002, based on OKI-do corrective Yoga)
Zen Ryoho Shiatsu Massage Diploma (Sydney, 2002)
Diploma of Zen Shiatsu Massage – Zen Renaissance (NSW, Australia, 2004)
Bachelor of Architecture (UNSW, 1994 and worked as an Architect for 8 years) – This has helped immensely with Louisa's understanding of working with people in an office set-up)
Louisa's Further Studies and Training
OKI-do Yoga Training/study camps (NSW, Australia, 1999 – 2001)
Baron Baptiste Vinyasa Teacher Training – 350 Hours (Certificate of Completion, Teacher Training Hawaii, 2007)
Oriental Nutritional Medicine: Art of Health, (Sydney, 2010)
OHASHI Shiatsu Treatment Training Workshop (Melbourne, 2015)
Ross Penmann Acupuncture Workshop (Byron Bay, 2015)
Interests/further influences
Further study in eastern and western traditions for health management
Continued studies in body and mind health
Yearly and ongoing personal studies and retreats
Learn more about the various yoga classes here.